Badminton Sets
Top 10 Best Badminton Sets with Rackets and Shuttlecocks
You like to play Badminton recreationally with your friends? In your yard, the park, at the beach or somewhere else outdoors? Or maybe you even have a real badminton court near you, but do not yet have equipment. Then a badminton set would be right for you. These sets contain 2-4 rackets, so you can play singles or doubles with your friends. Quite often some shuttlecocks are also included, so you can start playing badminton right away. So lets have a look at the top 10 best badminton sets without a net. If you need a set with a net, check out this post:
Also read: Top 10 Best Badminton Sets with a Net in 2022
Also read: Top 6 Best Plastic Shuttlecocks for Badminton
Also read: Top 6 Best Cheap Feather Shuttlecocks
Also read: Top 10 Best Badminton Sets for Kids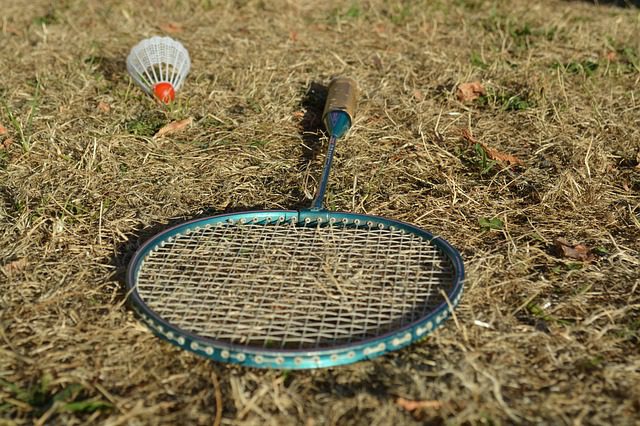 Best Badminton Sets of Rackets and Shuttles in 2022
10. Trained Premium Quality Badminton Rackets, Lightweight & Sturdy, with 5 LED Shuttles
2 badminton rackets
5 LED shuttlecocks
2 racket grip tapes
1 carrying bag
Nice idea with the LED shuttles. Lots of fun to see them fly at night. The rackets are ok for that price. But don`t expect too much from them. Ok for beginners, but if you want play regularly, you should upgrade your rackets.
9. Falconz Badminton Set – 4 Graphite-Glass Fiber Rackets
4 graphite badminton rackets
12 goose feather shuttlecocks
2 badminton bags
A really good set here for such a cheap price. Not even 20 $ per racket and the rackets are really ok. Light-weight, which makes them a good choice for beginners, because they are easy to handle. The feather shuttlecocks are flying good and last a decent time.
8. HIRALIY Badminton Rackets Set of 4 for Outdoor Backyard Games
4 steel badminton rackets
12 nylon shuttlecocks
4 replacement grip tapes
4 racket protection tapes
1 racket bag
A set for an extremely cheap price here. The bag offers lots of space for everything, the shuttles are fine and the extra grips for seaty hands are a nice feat. The rackets are not top notch, though. You can`t expect that when you buy 4 rackets for 40 $. They are lightweight and good to handle. But use them with care, they are not that durable, if they are treated with force.
7. Franklin Sports Badminton Racket + Birdie Set
2 aluminium badminton rackets
2 plastic shuttlecocks
A very straight forward set here. Just 2 rackets and 2 shuttles, nothing else. For a very cheap price. Go for this one, if you really just play from time to time. Maybe when you hang out at the beach with your friends or for a day at a park. If you plan to play badminton regularly, you should go for another set.
6. Senston Badminton Rackets 4 Pack
4 aluminium badminton rackets
4 nylon shuttlecocks
1 carrying bag
Senston is a good brand for recreational badminton equipment. So this is a very solid set, if you are a beginner and want to start playing badminton. The rackets are light-weight and therefore easy to maneuver.
5. Fostoy Badminton Racket Set-Professional Carbon Fiber Badminton Rackets
2 carbon fiber badminton rackets
3 goose feather shuttlecocks
1 carrying bag
This is a good starter set for badminton beginners. The racket quality as fine, the feather shuttles will not last too long, though.
4. Ultimate Competitor Badminton Racket Set of 2
2 graphite rackets
4 feather shuttlecocks
2 racket grip tapes
1 carrying bag
A very fair badminton set for a fair price. The rackets are pretty goof for that kind of money. Very sturdy, even the strings. Although strings will always break at some point. Badminton racket strings will never last forever. You have to restring from time to time. The same as with shuttles. The birdies in this set are good as well. So all in all this set is a good choice.
3. Zalava Badminton Racquets Set

4 carbon fiber badminton rackets
3 feather shuttlecocks
4 racket grip tapes (overgrips)
2 racket covers
Zalava is a rather unknown brand for badminton equipment. But they should not be. This set is just really nice. The rackets are pretty good, made from carbon and with a t-joint to make them more robust. Yet they are not heavy and therefore easy to use for amateurs. So I have to sasy 4 rackets of such quality, really a good package and a fair deal.
2. YONEX Voltric 0F Badminton Racket with Mavis 350 Medium Yellow Shuttlecock Combo Set
2 badminton rackets
5 nylon shuttlecocks
Well, here we have a set from Yonex. Certainly not the cheapest one, you have to pay for Yonex quality. If you have the money, go for it. Its just 2 rackets and a few birdies, but…ITS YONEX!
The rackets are Yonex Voltric 0F and the shuttles are Yonex Mavis 350. These are easily the best rackets in this list and among the best badminton rackets for beginners overall. Very light-weight and they will last forever. The same goes for the Mavis 350. They will not break easily and you will have fun with them for a long time, before you need to exchange them.
The only reason that this Yonex set is not no. 1 in the list, is the price. There are other sets, where you get more for a cheaper price. But if you can afford it, choose Yonex. They are the quality-winner.
1. MATTCOT Badminton Set of 2 Rackets
2 carbon fiber rackets
3 goose feather shuttlecocks
2 sweatbands
2 racket grip tapes (overgrips)
2 frame protector tapes
1 carrying bag
A very complete set here, the package is very well-thought-out. Maybe the best value for money set. Carbon fiber is a good material for such sets, you can feel the quality when hitting the shuttle. Sturdy and durable, yet light-weight. The shuttles are astonishingly good as well and adding sweatbands, grip tapes and frame tapes to the set is just nice thinking towards customer satisfaction. And the racket bag looks pretty cool. All in all I can highly recommend this badminton set.
---
So these are the best badminton sets with rackets and shuttles in 2022. Feel free to leave a comment!
Also check out: Top 10 Best Badminton Kit Bags
Also check out: Best Badminton Bags Just for Rackets
Also check out: Best Badminton Shuttlecocks
Also check out: Top 10 Best Badminton Shoes For Men
Also check out: Yonex Mavis 350 Badminton Shuttlecock Review