Tournaments
All England Championships 2021 Preview – Seeds, Draws and Predictions
The 2020 edition was the last big tournament before the long Corona break. It brought us some spectacular matches. Especially the mens doubles final between Endo/Watanabe and Gideon/Sukamuljo stayed in mind. Probably the most memorable and high-quality match of the year. So we are all looking forward to the 2021 edition. China, Korea and Chinese Taipeh are absent unfortunately. But luckily the Japanese squad is back in competition and the Indonesian team is complete as well. So the draws are full of very promising clashes.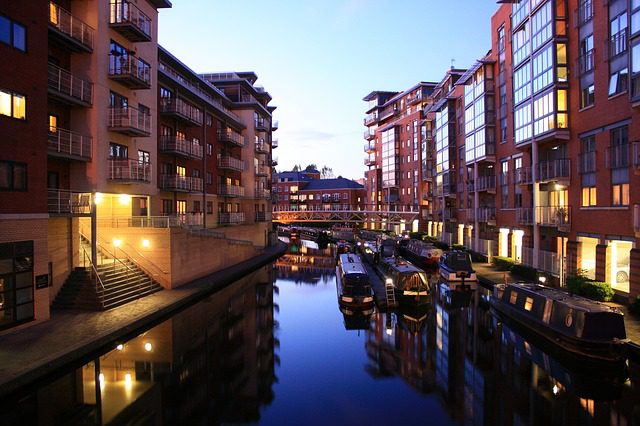 Mens Doubles
Seeds
Gideon/Sukamuljo
Ahsan/Setiawan
Kamura/Sonoda
Endo/Watanabe
Alfian/Ardianto
Rankireddy/Shetty
Goh/Tan
Ellis/Langridge
Draw
Gideon/Sukamuljo, Rankireddy/Shetty, Kamura/Sonoda and Ellis/Langridge in upper half. Goh/Tann, Endo/Watanabe, Alfian/Ardianto and Ahsan/Setiawan in bottom half.
Prediction
Well, there is a questionmark behind the form of world number one. The Minions havent been shown up in any BWF competition since the Corona break last year. But they are my clear pick for holding the trophy on Sunday. The first two rounds should not be a problem. In the Quarterfinals I expect in-form Astrup/Rasmussen instead of the young Indian pair. And I believe they will be the biggest threat for the Minions before the final.
The bottom half is more open. The Daddies have a tough first round against upcoming British pair Ben Lane/Sean Vendy. But I think the seeds will battle out the final spot, with Endo/Watanabe being clear favorite, because Ahsan/Setiawan looked pretty rusty in Thailand. But the rematch from last year will be taken by Marcus and Kevin.
Womens Doubles
Seeds
Fukushima/Hirota
Matsumoto/Nagahara
Polii/Rahayu
Kititharakul/Prajongjai
Matsuyama/Shida
Stoeva/Stoeva
Birch/Smith
Fruergaard/Thygesen
Draw
Fukushima/Hirota, Birch/Smith, Polii/Rahayu and the Stoeva sisters in top half. Matsuyama/Shida, Kititharakul/Prajongjai, Fruergaard/Thygesen and Matsumoto/Nagahara battle for the crown in the lower half.
Prediction
Its really hard not to predict an all Japanese final. I am going with no 1 against no 2 seed on Sunday and Matsumoto/Nagahara will upset the higher seeds. I am really looking towards the performances of Danish womens doubles here. I think Fruergaard will have their breakthrough quite soon.
Mixed Doubles
Seeds
Jordan/Oktavianti
Watanabe/Higashino
Chan/Goo
Ellis/Smith
Goh/Lai
Tan/Lai
Gicquel/Delrue
Adcock/Adcock
Draw
Jordan/Oktavianti, Goh/Lai, Chan/Goo and Giquel/Delrue in top half. Rankireddy/Ponnappa as a tough unseeded cookie also up there. The Adcocks, Ellis/Smith, Tan/Lai and Watanabe/Higashino in bottom half.
Prediction
Lots of top mixed pair missing, especially the two top Chinese duos and the Thai pair are being missed. Pretty interesting draw though and a good opportunity for some pair of the second row. The two English pair have certainly gotten their hopes up for a victory in front of their home crowd. I dont see that happen, though. Ellis/Smith and the Adcocks might meet in the quarters, but the semis will be the end, because Watanabe/Higashino will be waiting. And they always play very well in Birmingham. I would like to see them in a final against Jordan/Oktavianti, but the Indonesians were quite out of shape a few weeks ago. So I am going with the promising French pair Giquel/Delrue as a runner-up on Sunday.
Mens Singles
Seeds
Momota
Axelsen
Antonsen
Ginting
Christie
Lee Zii Jia
Gemke
Srikanth
Draw
Momota, Lee Zii Jia, Ginting and Skrikanth in the upper half. Gemke, Antonsen, Christie and Axelsen battle for a spot in the final in the lower half. Kenta Nishimoto also in the mix.
Prediction
Kento Momota is back and will lift the trophy. Anything else would be a huge surprise to me, because he will be very well prepared. I see Vittinghuis as opponent in the quarters and Wangcharoen or Sugiarto in the semis rather than Ginting or Lee Zii Jia actually.
In the other half surely the top Danes will battle out the final spot. I think Axelsen will revenche his WTF loss. Kenta Nishimoto is a dark horse in my opinion. But none of them will beat Momota here.
Womens Singles
Seeds
Marin
Okuhara
Yamaguchi
Intanon
Sindhu
Chochuwong
Blichfeldt
Ongbamrungphan
Draw
Marin, Chochuwong, Yamaguchi and Sindhu in upper half. Blichfeldt, Intanon, Ongbamrungphan and Okuhara in lower half. Saina Nehwal as a dark horse also in bottom half.
Prediction
Unfortunately last years finalists Tai Tzu Ying and Chen Yufei are missing in 2021. But still lots of interesting players in the draw. Marin looked absolutely brilliant lately, but Chochuwong has proved that she can trouble the Olympic champion. The two Japanese girls also have the weapons to beat Marin. Sindhu is not in good shape, so I see here going out early. My pic in this discipline is Nozomi Okuhara. I would also like to see Ratchanok Intanon to step up. She is always there and always hard to beat, but she never goes the full distance to the big titles anymore. She is the most naturally talented player though (beside Tai Tzu Ying) and I expect her to show that again quite soon. Why not here in Birmingham?
See what really happened here: All England Championships 2021 – Final Results