Grips
Best Badminton Grip Tapes
A good badminton racket grip tape is an essential part of your badminton equipment. Just like your racket, your shoes, the strings and your outfit. The grip must fit your technioque and style. It connects you to your racket and therefore also to your strokes. There are many different tapes available: Replacement grips, normal grips, overgrips etc. Badminton grip prices also vary. Of course the best brands offer the highest quality for a slightly higher price. But there are also good cheap grip tapes available.
Also read: The best nylon shuttlecocks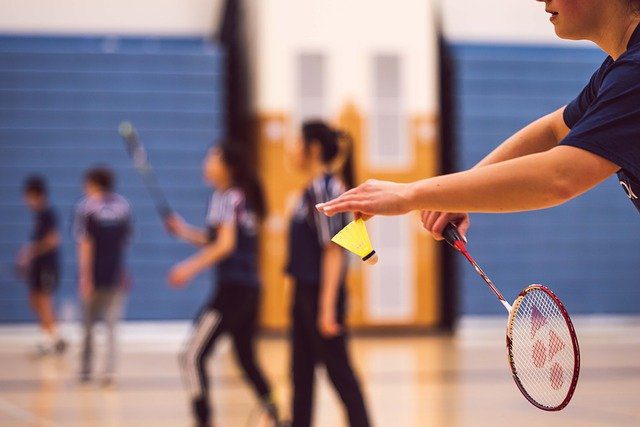 Best badminton grips
Victor Fishbone Grip – Black – 105cm
This Grip Tape by Victor is very good due to the "Fishbone Rib Structure". It provides extra grip and additionally makes it possible that air gets beneath the hands. Thus making it less wet. So I would recommend this especially to badminton players with sweaty hands.
Victor Overgrip Pro
This Victor Overgrip Pieces are value for money. A 3-Pack for a very cheap price. It is self-adhesive and including vibration damping. Keep in mind, that this is an overgrip, so it will feel very thin. If you like thicker grip tapes, this would not be right for you. In my opinion the badminton racket grip should be as thin as possible, because it supports your strokes with the right technique. Ask Lin Dan, wo sometimes even played without a tape.
Yonex Super Grap Overgrip
Of course market leader Yonex also offers high-grade badminton grip tapes. This is a role that provides 3 overgrips with a thickness of 0.6mm. They are very tacky and easy to apply to the racket grip. Can be used to apply over another grip or as a very thin grip tape in itself. Very durable product.
YONEX Super GRAP 30-Pack Racket Grips
The Yonex Super Grap Grip Tape in a Pack of 30 is value for money. They come in two rolls of 15 overgrips, available in multiple colours. These grips are probably the best out there in terms of durabilty and the feel & control they provide to your racket. Work well in most conditions. Only in extremely humid conditions or if you always have very sweaty hands, I would recommend something else…a towel grip.
Gamma Supreme Overgrip
If you search for cheap budget badminton grips, have a look at the Gamma Supreme Overgrip. Although the quality (in terms of durability) is certainly below the Victor and Yonex grip tapes, this is a good alternative for a good price. And they are definitely tacky enough.
Raquex Replacement PU Racquet Grip
This is not an overgrip, but a full badminton grip tape. Quite thick actually. So if you like your grip a little more voluminous, go for it. The Raquex grip is very versatile as well. Can be used for all kinds of rackets – badminton, tennis, squash, golf, cricket etc.
Karakal PU Supergrip replacement racquet grip
Another good value for money grip tape.
Senston PU Racquet Grip 5 Pack
Senston is always a good choice for recreational badminton players. Good quality for areasonable price.
Victor Fredtee-Grip Reel
The Victor towel grip is a good choice for sweaty hands and humid conditions. Every badminton player knows the problems that appear while playing in hot conditions. Your hands and finally the grip get extremely wet. Then it starts to become very difficult to keep the racket in the hand while playing. In this case the best badminton grip for sweaty hands is not a normal grip tape…but a towel grip. It will absorb the moisture very well.
Victor Cushion Wrap GR-50 Under Grip – Orange
This towel grip should be applied directly onto the wooden racket grip. So remove any other grip leftoers before you use these. They will reduce vibrations and therefore are helpful if you have problems with a tennis elbow.
Ashaway Super Tacky Grip
Ashaway is one of the top brands in the second row of badminton suppliere. Always good quality and its no different with their grip tapes. They are tacky, durable and available for a cheap price. These grips are quite thin, which in my opinion is a good thing. But if you like it thicker, choose another tape.
Yonex Grip Powder
If you have problems with sweaty hands and a towel grip tape doesnt help you that much, you could try to use grip powder additionally. The best badminton grip powder is offered by Yonex. It will absorb the sweat even better than a towel grip and might be the right solution for you.
Related: Best Strings For Badminton Rackets
Related: How To Choose The Perfect Badminton Racket String Tension