The Christmas season is upon us! This means that it's time to get the best gifts for our badminton players. We've compiled a list of our top ten favorite items for this holiday season, so you can make sure your loved ones are getting exactly what they want.

Badminton is actually one of the most popular sports in Asia and you probably know someone who enjoys this fantastic sport. We've got you covered with our list of ten great gift ideas for anyone who loves this sport! Check them out below and give yourself a pat on the back because you know what they want better than anyone else does!
Also read: Top 10 Best Badminton Sets with a Net in 2022
Also read: Top 10 Best Badminton Sets with Rackets and Shuttlecocks
Also read: Yonex Arcsaber 11 Review – The Badminton Racket of Taufik Hidayat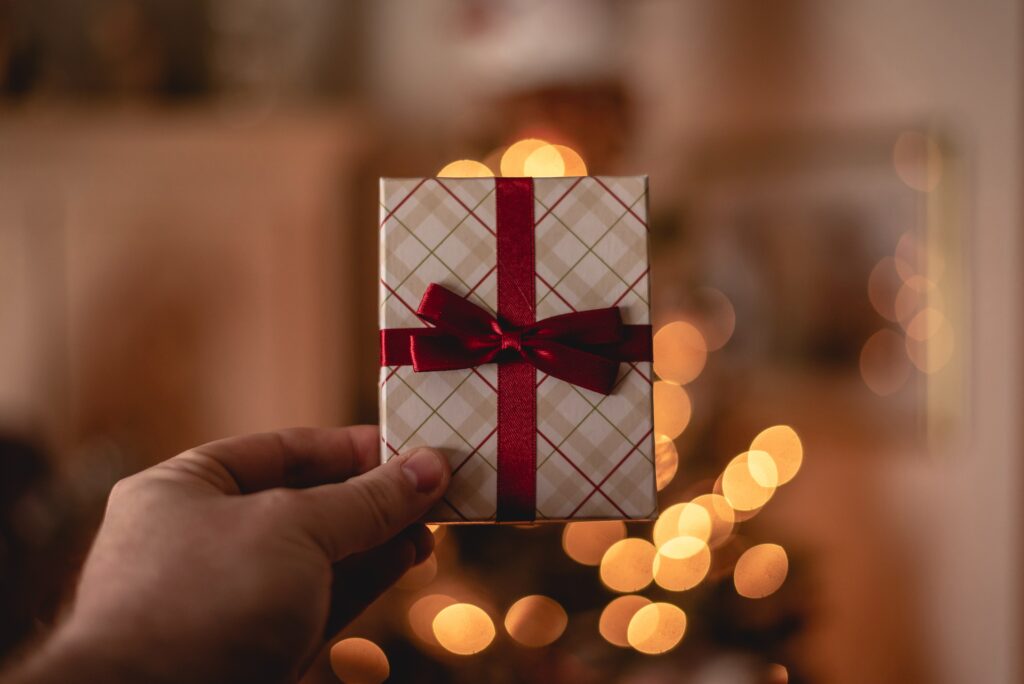 Top 10 Best Badminton Gift Ideas
10. CafePress Rainbow Badminton Mug
If your badminton friend is a coffee lover, this cool mug would be a good choice for a gift. It is available in various designs, all of them with three shuttlecocks in different colours imprinted. Perfect for a cup of coffee right before heading off to a league game or tournament. Can be used in microwaves and dishwashers luckily.
9. Badminton Shuttlecock Shaped Pen Holder – Steel
A very cool accessory for your office. A pen holder in the form of a shuttlecock, made from steel. Does not only work on your desk, but also for makeup or other household accessories like scissors etc.
8. Battledore Badminton Birdie Keychain
How about jewellry for badminton related gifts? This keychain is a nice addition to the badminton lovers key set and should lift their spirits having it with them all the time.
7. Funny Badminton Shirt – Badminton Calling Quote
Funny shirts are always a good gift idea and with this t-shirt you can show your love and dedication for the most beautiful sport of badminton.
6. Men's Fun Crew Cut Premium Socks by Forest & Twelfth
Another piece of clothing. Socks are not as visible as a shirt, but still a nice addition to the badminton lovers outfit. And this socks have a great design and are of high quality.
5. Peak Fits Portable Badminton Net Set – 4 Professional Graphite Badminton Racket – with Freestanding Base
This set is a perfect gift for badminton lovers. What could be better than giving them more opportunities to play? This badminton set is portable and can be set up easily almost anywhere, e.g. garden, park, beach, street etc. It includes a net, net posts, 4 graphite rackets and 4 shuttlecocks. Not a cheap gift, but a great one.
4. Badminton Socks For Him / Her – Fun Gift Socks
Another pair of socks with badminton graphic on them, shuttlecocks in this case. These are for men, while the other pair of socks would be a better choice for badminton playing girls.
3. Senston Graphite Mini Badminton Set – Junior Badminton Racket Kit
This sweet set is a good choice for badminton kids. It contains two rackets and shuttlecocks, available in various colours. And the good thing is, that these rackets are shorter than usual, making them much easier to handle for children.
2. Jazzminton Paddle Ball Game with Carry Bag – Indoor Outdoor Toy – Play at The Beach, Lawn or Backyard
Thinking outside the box a little here. These is not exactly badminton equipment, but why not give your badminton friends an opportunity to try a related sport? Jazzminton is a sport that is played with wooden rackets / paddles and shuttlecocks. You are very flexible with this, it can be played practically everywhere indoors and outdoors:
Of yourse in gardens, parks and beaches. But also in your house, great to entertain yourself or your kids when the weather is bad. It schools hand-eye-coordination and simply is fun. So badminton players will enjoy jazzminton as well for sure.
1. LED Badminton Set Shuttlecock – Dark Night Glow Birdies – Lighting for Outdoor/Indoor Sports Activities
One of my favourite gifts for badminton players. These shuttlecocks have LEDs implemented and will flash in various colours during play. A perfect choice for people who love to play outside during spring or summer nights, when the sun is about to go down. The light effect is just fantastic, looks so cool. And additionally it helps to hit the shuttle correctly, when the daylight is gone.
If you know some other good badminton related gifts, feel free to leave a comment!
Also read: Top 10 Best Badminton Shoes For Men
Also read: Top 10 Best Badminton Shuttlecocks
Also read: Best Badminton Bags Just for Rackets
Also read: Yonex Arcsaber 11 Pro – The Successor of a Legendary Racket