Directly after the Victor Denmark Open (Super 1000 Tournament Category) the BWF World Tour Circuit travels through Europe with beautiful Paris as destination for the Super 750 Yonex French Open 2021.
Although the players were certainly exhausted from the previous events, the audience in the amazing venue Stade Pierre De Coubertin got to see many exciting matches with some expected victories, but also some huge surprises.
Also read: Mens Singles Next Gen – Who will hit the top?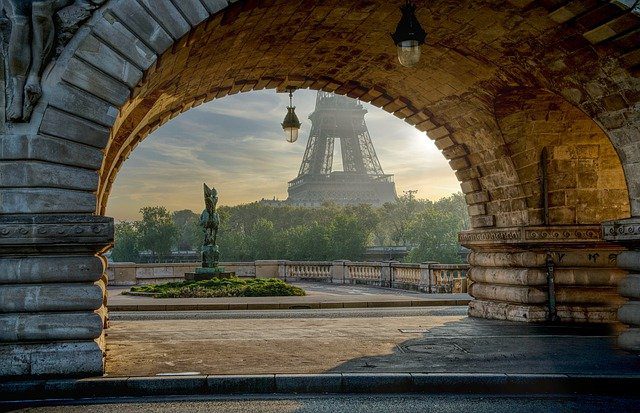 Yonex French Open 2021 – Former World Champions still got it
Womens Doubles
Lee Sohee / Shin Seungchan def. Kim Soyeong / Kong Heeyong
21-17 21-12
After their defeat in last weeks final, Lee and Shins victory here was pretty much never in danger. In the semis against Fukushina and Higashino both games were tight, but they were never close to loosing a match. Very solid defense and decisive attacking play. Congratualtions!
Womens Singles
Akane Yamaguchi def. Sayaka Takahashi
21-18 21-12
The Japanese Pocket Rocket is unstoppable at the moment. Granted, some of the elite is absent (Tai Tzu Ying, Caroline Marin, Nozomi Okuhara etc.), but Yamaguchi is working double shifts at the moment, playing the most matches in every tournament of the last months. Defeating Chen Yufei twice, fighting hard against An Se Young and defeating everybody despite her very physical playing style. Simply strong – and her compatriot Takahashi had no chance as well.
Mens Doubles
Ko Sung Hyun / Shin Baek Cheol def. Marcus Gideon / Kevin Sukamuljo
21-17 22-20
The Minions back in a final, but they are certainly not what they used to be. Should have lost in the semi final already against Alfian/Ardianto, where they had faced multiple macth points against them. Their magic is simply gone. I think its a mix of many problems: The opponents have figured out how to play them. Just don`t let Sukamuljo play the net and smash to Gideon. Plus it seems like Marcus and Kevin dont trust each other anymore. There is no teamwork and communication between them. It just doesnt make sense anymore, please split them up! Ko and Shin on the other hand played a fantastic tournament. They beat the Daddies, the Minions and the Olympic Bronze Medalists. Great to have them back, Ko Sung Hyuns power and Shin Baek Cheols creative play has been missed on tour!
Mixed Doubles
Yuta Watanabe / Arisa Higashino def. Mathias Christiansen / Alexandra Boje
21-8 21-17
Back to back titles in Denmark and France, just like Jordan/Okatvianti did in the last editions of this tournaments. With the two Chinese top mixed pairs this was a foregone conclusion. They are in brillant form at the monent. Yuta seems to be getting better every week and is on his way to become an All Time Great. And Arisa has been very good lately as well. Very proactive and turning defense into offense directly. Usually their weak point is her defense. But this could not be exploited lately, so no chance for anyone to beat the, Good tournament for the Danish pair, though. Alexandra Boje is certainly getting better and with the experienced Christiansen by her side…they will have good results in the future.
Mens Singles
Kanta Tsuneyama def. Chou Tien Chen
15-21 21-8 21-17
A surprise winner in the mens singles. After a long, grueling match against Chen the Japanese newcomer could celebrate his first tournament victory of such a high category. Of couse with Axelsen and Momota struggling physically, it was a little easier than it would have normally been, but still a good achievement. Tsuneyama showed good skills, stamina and nerves of steel. So a well deserved win. Lets see if he can get out of Momotas shadow.
You can check out the results in detail here: Yonex French Open 2021 Results
Also read: Top 10 Best Gifts For Badminton Lovers
Also read: Yonex All England Open Badminton Championships 2022 – Review